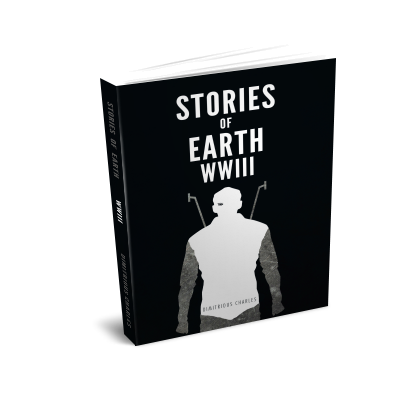 Awakening as the only survivors from an explosion that kills thousands, with strange cybernetic attachments and experiencing premonitions and visions, five teenagers are in a world that thinks they are dead but is also ensuring their survival.
Stories of Earth is the story of Joel, Josh, Ryan, Alex and Mitch, five teenagers who, forced into an unlikely alliance, must use their resourcefulness and newfound abilities to reveal the entity that has been controlling their entire lives. However, with the world preparing for war and the public turning against them, they will have to do the things they thought were impossible-or watch the globe burn.
Why are there so many coincidences? What part does a US Antarctic base play? Why are people so complacent? Who could be controlling the minds of millions of people and how? Someone is trying to start WWIII- and will stop at nothing to ensure the end of the world.
If you liked The Hunger Games, The Maze Runner or Tomorrow When The War Began, Stories of Earth should be next on your reading list.